Questioning Francona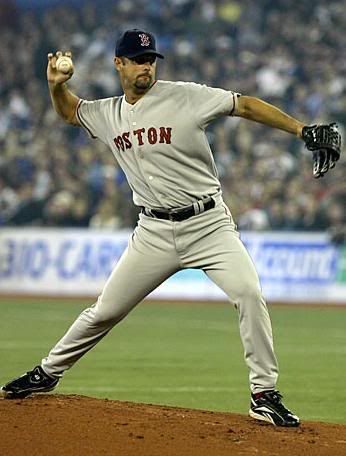 Being that the general concensus is that Terry Francona is horribly underrated and that his new $12 million deal is a reflection of his wonder, I'm hesitant to question him so soon in the season. However, after the Wakefield situation last night and the after pulling Youkilis today in favor of Casey. what else can a Red Sox fan do?
In last nights game, having no on warming in the 6th, Francona was forced to leave an obviously faltering Wakefield in to give up three runs. Wake quickly went from one half of a great pitchers duel with Toronto's Shaun Marcum, to being almost totally useless over the course of a few throws. Today, all were shocked to hear that Sean Casey was getting the start at first and Youk got to sit on the bench and watch the first error at first for the Sox since mid 2006. That error scored two runs. Casey was less than mighty at the plate as well, going one for four while filling in for Youkilis and his team best .316 average.
The Red Sox will surely wake up soon in terms of their bats, but the hole that is getting dug in the mean time is annoying to say the least. With Varitek, Lowell, Ramirez, and Ortiz (at a lowly .111) all batting under .250, they are asking a lot of their pitching. For their part, the hurlers are respectable, but sporadic. These first two games against the Jays have been nothing short of painful. With the home opener coming in the form of a series against the Tigers, hope holds that tomorrow's first start for Josh Beckett will let the Red Sox go home on a high note.